Starting a business from scratch is a really big task which most people cannot manage alone. However, those who do need to have a very well-rounded plan which will ensure they are taking the right steps. While there are options like franchises which you can invest in, if you want to start a new food business, then you must start right. Below, we are going to mention some of the most important steps for starting your own food business. Read through to find out how you can get the perfect steps for your food business correct the first time:
The Most Important Steps to Starting a Food Business
1. The Planning
The first part of starting any kind of business is to develop a plan. For food businesses, you need to have a full proof plan since you will be dealing with perishables which cannot really be returned or reused. Since they are also very quickly used up, you will need to maintain supply lines for all the key materials. This will determine how much raw food you are going to source, what inventory to keep and other such details. The next few points will detail key aspects of your food business plan so that you can address them individually.
2. Gathering Equipment
The first and foremost thing to finalize before you get into details is the infrastructure. You will need a place to operate from and need to stock up the right machines in it. This will include fridges, cooking stations, catering zones, seating areas etc. The specifics of what you need and how much will depend largely on the kind of business you are planning to run. You will need to amass all this equipment before you can start selecting the personnel to operate them. Obviously, this is a big task and will not you will need to get all key details on all equipment clearly sorted before you move to the next task.
3. Hiring Staff
Hiring qualified and experienced professionals is a major part of ensuring your business success. You can get this done by yourself or through a reliable recruitment agency. Both routes will require you to spend a certain amount of time and money. However, hiring is only part of the process and before you decide on any person for any post, you will need an employee management protocol. This will determine how much money you will pay to whom. This in turn will require looking t industry standards and determining the ideal compensation. Taking help from a recruitment agency is easier but will cost more money.
4. Licensing and Permits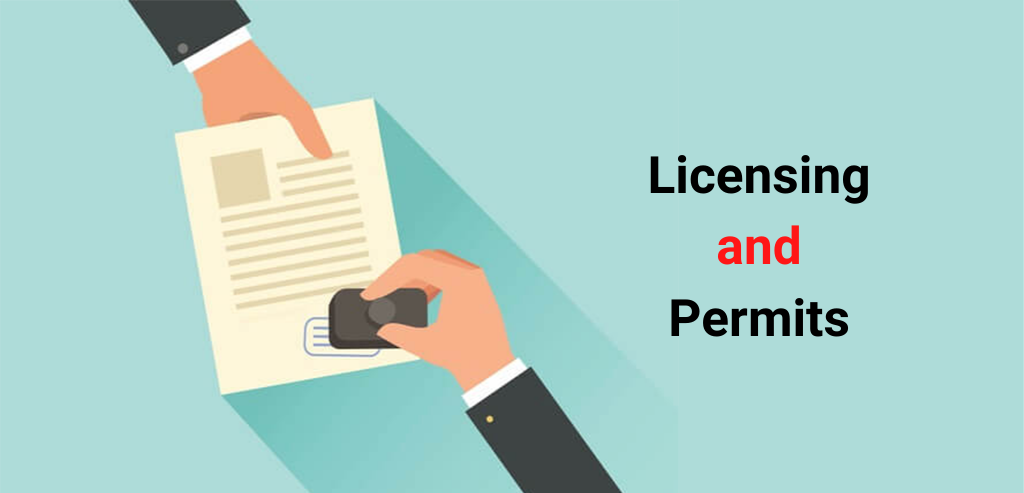 Licensing for food outlets and restaurants is very important since it has many liabilities attached to it. The ideal food business requires you to hold licenses for producing and selling your food within the safety parameters set by the government. You must do this before you open on the first day to operate as required by law. If you want to go for exotic foods like lobsters, they will require more licensing. Make sure you have all these legal prerequisites handled beforehand.
5. Day-to-Day Management
After all the previous aspects of the business plan are handled, you will need to establish a business working mode. This is done because your staff needs to have specific authority and tasks to make your business work. Ideally, you should retain oversight of the daily tasks but delegate authority where needed. Forming these lines of working process will help in streamline the entire business right from the first day. It will also help your employees organize better together to produce a good work volume more quickly.
6. Marketing and Promotion
Marketing and promotion is all-important for making a business grow to its biggest. When you start a new business you are automatically going to get a lot of room to grow. Capitalizing on this room requires smart and innovative marketing and promotion. This will demand the use of both offline and online marketing with social media and word of mouth being the key pillars. Juggling all of these is hard but necessary this should be part of your business plan and you need to allocate a budget for this.
7. Growing the Business
Using marketing and promotion tactics along with smart financial practices will help grow your businesses. Of course, this will only be worked into the business plan once your business gets going. So, you need to make place in your pre-launch business plan to accommodate for these potential changes. For this, you will need to look into the market and pick out the best and most high-performing marketing, promotion and business practices in it. This will help you chip off the rough edges of your business and scale up faster.
8. Taxation and Audits
All businesses need to pay taxes and planning ahead is the best way to address this issue. Ideally, you should allocate a part of your budget to handle the taxation and audit aspects. You may want to hire a professional for the job and also get a professional tier software to keep daily books and logs. This will help in getting your financial audits done quickly and submit your financial reports in the right way. Not doing so will cause of tax submission faults or even bigger problems.
9. Market Scaling
Scaling your business up in the market requires that you are adaptive and can move with the changing trends. Using social media, developing brand reputation and a loyal customer base are all important parts. However, the financials and the insider market insight is also equally important. Knowing how to convert trends and a growing reputation will help your business generate a more robust market standing. This will then help you branch off to new cuisines or expand to include new outlets.
10. Business Expansion
Business expansion is the long-term goal of every business owner. This will not only give you the chance to enhance your business sustainability but also enhance your financial lines. Every business plan needs to have some open-ended areas where you can invest money as your business takes off. This will give your investment the right leverage to get bigger returns down the road.
How Should You Go About Investing in a New Food Business?
The steps above are the best way for you to prepare for starting a new food and beverage business. Obviously, this is easier said than done and exploring other options is a good choice. A great alternative is FOCO-model based franchises Food and Beverage businesses. If you invest in them, you do not need to work any of the aspects we have mentioned above. You can get involved with the marketing and promotion to help boost your income but you will not have to handle the daily working of the business. If you want to get the maximum value from your money, then call The Rolling Plate now and find the best food and beverage investment opportunity with us now!
Also read: